EXPERIENCE
THE MAKING OF EDEN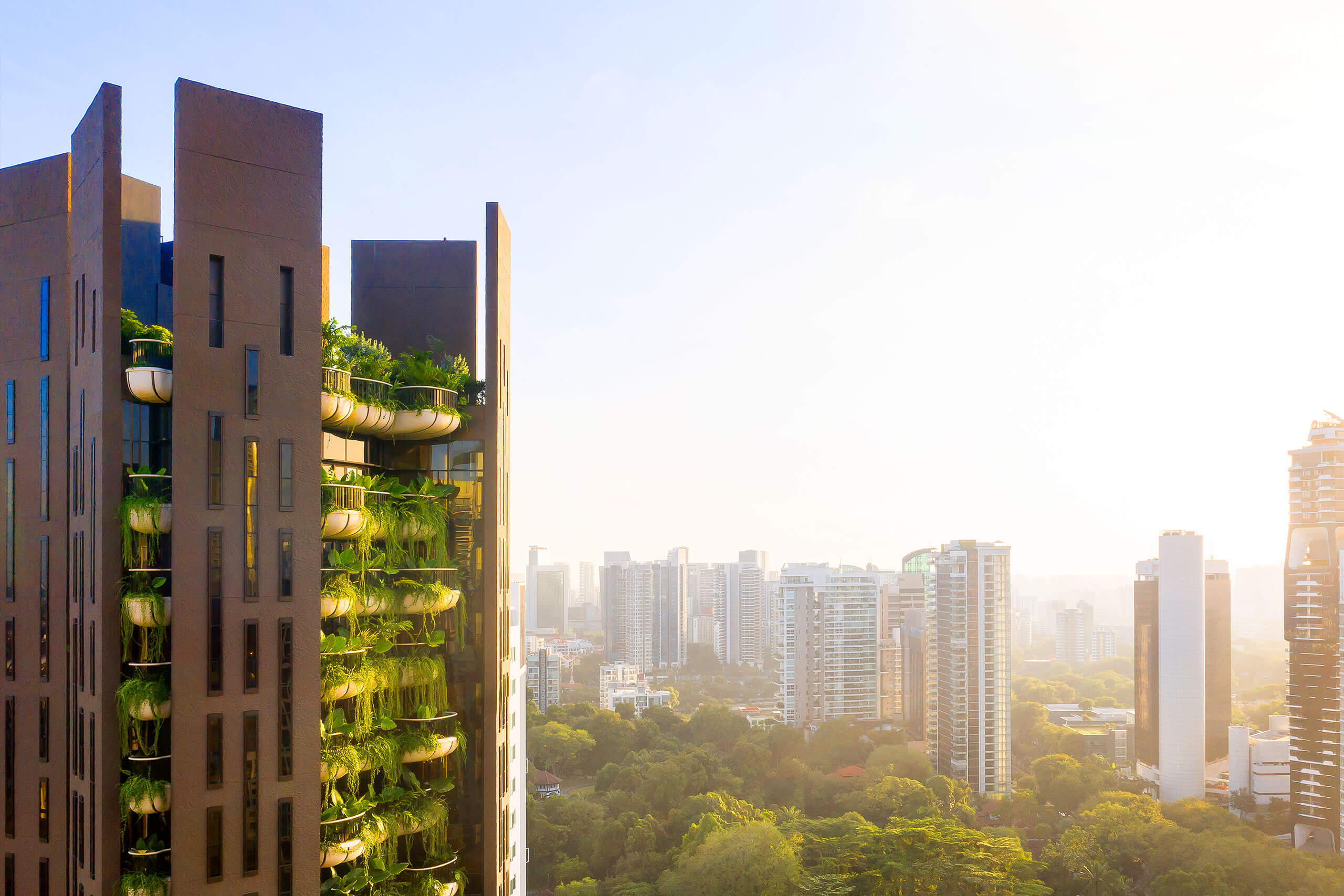 REIMAGINING

TROPICAL RESIDENCES
EDEN reimagines how to live well in a tropical climate; informed by the spirit of Singapore and nature itself.

Heatherwick Studio combines the spaciousness, open ventilation and wonderful, exotic gardens of the city's historic, colonial 'Black and White houses' with the special benefits of an elevated apartment, that offers the additional pleasure of stunning views and complete privacy.
Click to learn more about this design feature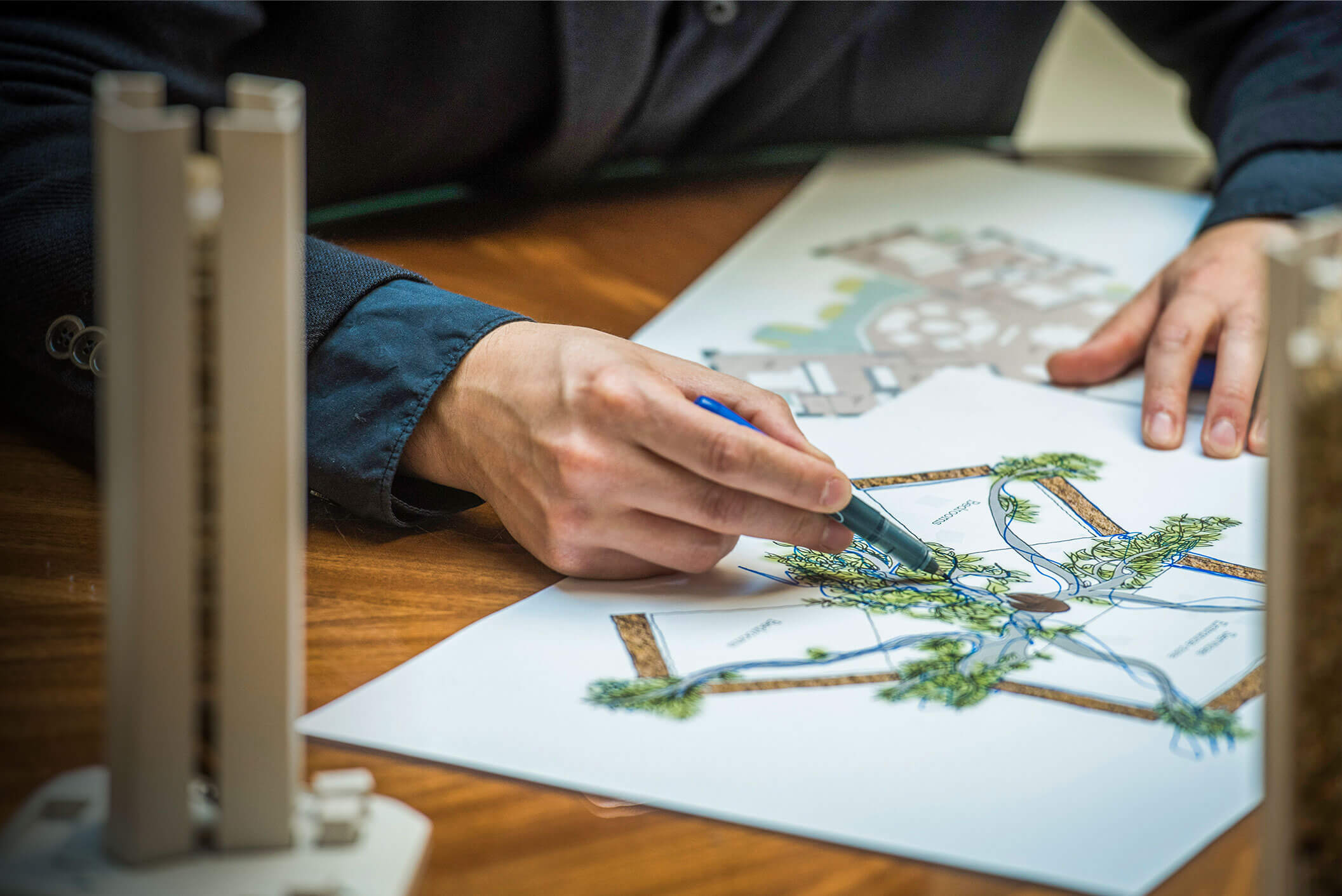 AN ORIGINAL
INTERIOR FORM
The traditional box-like floor plate, common in the repetitive steel and glass residential towers that bestride the city's skyline, has been transformed; imagining nature growing through and out of the apartment. This has allowed for a large central, light-filled space with windows on three sides, the luxury of having cooling cross ventilation and stunning views across the exquisite balcony gardens.
Click to learn more about this design feature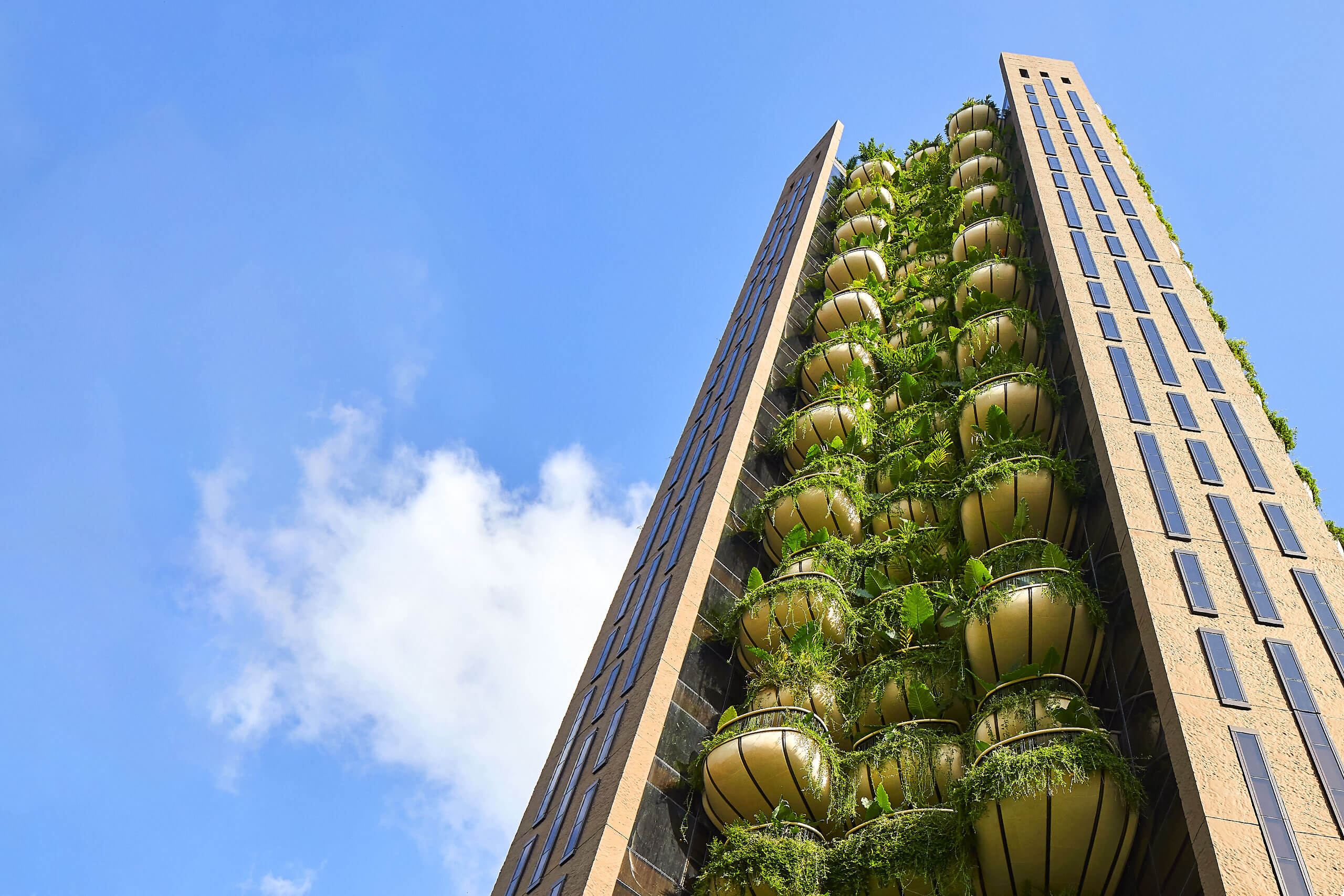 A VERTICAL LANDSCAPE
Viewed from the front, EDEN's balconies resemble bespoke hanging gardens, threading their way up the building; displaying their rich, hand-picked tropical greenery in tune with the city around.

The positioning of each apartment's balconies is alternated as they ascend through the building to create rare double-height spaces.
Click to learn more about this design feature